Today we participated at the press conference for the launching of the work-study conciliation program. Three employers, including Andy Transport, and one student shared their own experiences and the importance of having a committed employer.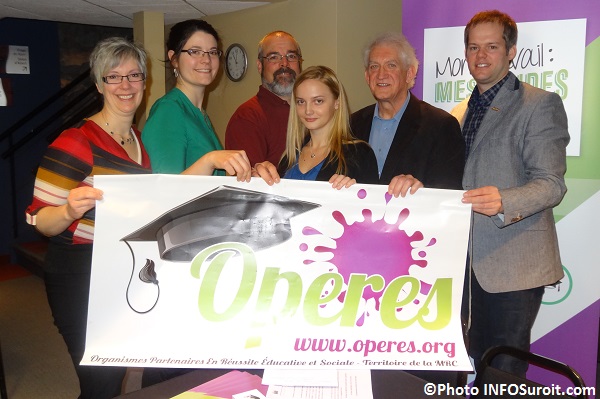 Salaberry -de- Valleyfield, Quebec, March 19, 2014 – Andy Transport, a leader in transportation and logistics services, announced today that it has joined the program for work- study-family reconciliation.
Andy Transport applies its own strategy to enable the reconciliation of work-family-study for its employees, even if the company does not hire students or trainees. Our sensitivity to this program is rooted in the culture of the company. We believe that the happier our employees are with their studies, work and family obligations, the more they will see the benefits to which they are entitled to, helping them in their leave / stay decision. In addition, our perception of productivity is shown through the encouragements given to our employee(s) (often young families and immigrants) to continue their studies while finding the necessary balance in their family life. Thus , we are committed to providing a reduction of working time during exams , adjusted schedule to daycare hours, shorter breaks , flexible and variable schedules, weeks of four days (reduction of working time), and finally family recreational activities and family work.
The company doesn't know how much the costs for the reconciliation of work-family-studies program will amount to in time, but Andy Transport, hoping to encourage other companies to join the program, assures that these measures do not adversely affect the productivity of the company.